Learn more about this service and request your appointment below!
At Chris Owens DDS we offer a variety of general, cosmetic, restorative,and specialty dental services. We treat all of our patients like family in a professional and calm environment.
Hygiene & Exams
Regular six-month exams allow us to evaluate your dental health, catch problems before they develop, and give you advice.
Bridges
If you're missing one or more teeth due to decay or a previous accident, a dental bridge may be the solution for you! In a nutshell, a bridge is connected to your existing teeth and is used to seal the gap.
Crowns
Also known as a cap, a crown is a custom-made artificial restoration that permanently covers your tooth. They are often made of porcelain, porcelain fused to metal, or full gold.
Dentures
Dentures are replacements for missing teeth that can be taken out and put back into your mouth. Modern dentistry provides a natural looking and comfortable alternative to the loss of teeth.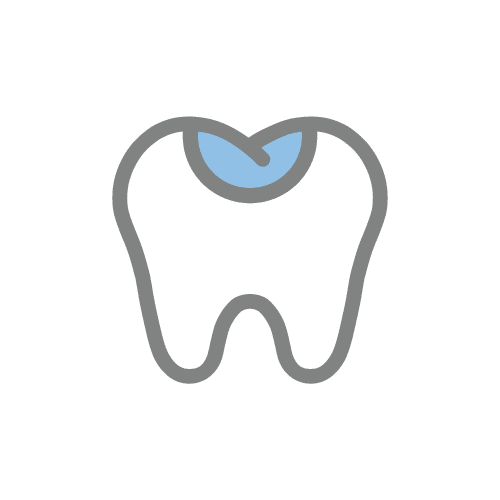 Fillings
A tooth may become weakened from decay and require a filling. The natural looking, resin onlays are bonded to the teeth creating a precise fit and keeps the tooth intact.
Sealants
A tooth-colored acrylic coating is painted onto the crevice of the tooth to prevent decay occurring in the depressions and grooves of your teeth. Sealants are long lasting and very effective.
Veneers
Veneers are delicate sheets of tooth-colored porcelain materials that bind to the front surfaces of your teeth to regenerate the look of your natural teeth while also providing extra strength.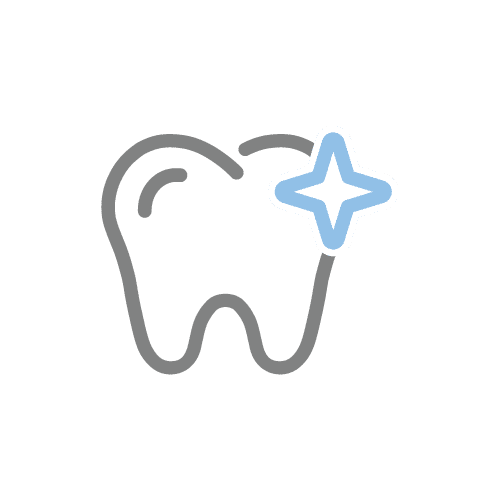 Teeth Whitening
Daily lifestyle (think morning coffee and evening happy hour) can often affect dental health and lead to stained teeth. With a few simple steps, you can revive the natural colour in their teeth or enhance the whiteness of their teeth.
Bonding
Dental bonding is done by applying a tooth-colored material to your teeth in order to make minor repairs. It's one of the most cost effective ways to enhance your smile! Dental bonding typically requires no preparation and (if needed) multiple teeth can often be treated in one visit.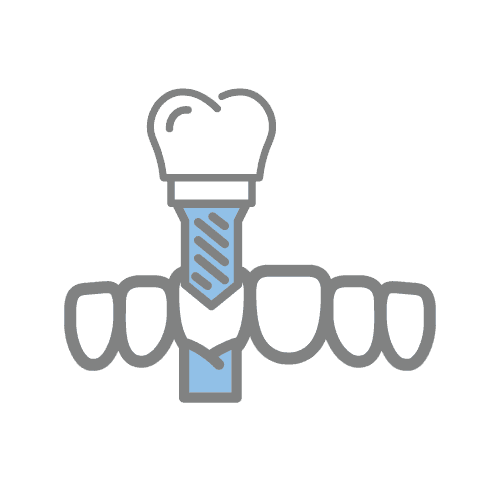 Dental Implants
Implants are made from titanium alloys and bone-like ceramic materials that are biocompatible with body tissue. They act as an anchor to provide a solid base for artificial tooth replacement.
Extractions
If a tooth is severely decayed, broken, or the position is causing issues, then it may need to be removed. We can help outline implant replacements or orthodontics options as necessary.
Orthodontics
Orthodontics is the dental specialty concerned with the diagnosis and correction of misaligned teeth, jaw irregularities and facial development. We focus on these issues in order to provide patients with a healthier smile which leads to increased overall oral health for years to come.
Periodontics
Periodontics is the branch of dentistry specializing in areas of the mouth that surround and support the teeth. If your gums are inflamed, or tend to bleed quite easily, you may need to see a periodontist to identify potential damage that could lead to tooth loss.
Value what you have to say and constantly work to satisfy your needs
Maintain an excellence in dentistry through continuing education courses and seminars.
Provide you with an environment that is calm, clean and collected
Invest in the latest modern technological advancements to ensure that your visit is as comfortable as possible
We make the financial aspect simple and will direct bill major insurance providers. We know it's not always easy to finance a dental situation but we are happy to work with you on payment arrangements to take some of the stress off your shoulders. We accept CareCredit at our practice.
A KIND AND HOSPITABLE ATMOSPHERE
---
You can talk to us. We will ease your anxiety and assure that you are fully informed by answering all of your questions. When all is said and done, we can even have fun.
A PRACTICE THAT EMBRACES CHANGE
---
We know that dentistry is not what is used to be. At our practice we use the latest modern technological advancements to ensure that your visit is as comfortable as possible.
5 STAR SERVICE THANKS TO YOU
---
We value what you have to say and we constantly work to satisfy your needs. Our first-rate service is because of you. Check out some of our online patient reviews!
We are so thankful to all of our amazing patients who have taken the time to share their experiences on Google, Facebook, and other online sources.
Entire staff is very friendly. Great dentist office for the entire family !!
Amanda H.
Always a great experience. Friendly staff, wonderful hygienist and dentist.
Dawn W.
I have used Dr. Owens for 15+ years and he has always made sure I am comfortable and ok during procedures. Great dentist and his staff is always super friendly and welcoming!
Dog M.
Contact us and let us help you achieve your smile goals today.
---
3511 Cypress St
West Monroe, LA 71291
Mon: 8:00 AM - 5:00 PM
Tues: 8:00 AM - 5:00 PM
Wed: 8:00 AM - 3:00 PM
Thurs: 8:00 AM - 5:00 PM
Fri - Sun: Closed
Built with Connect the Doc